52 Amazing Inspirational Life Quotes For Success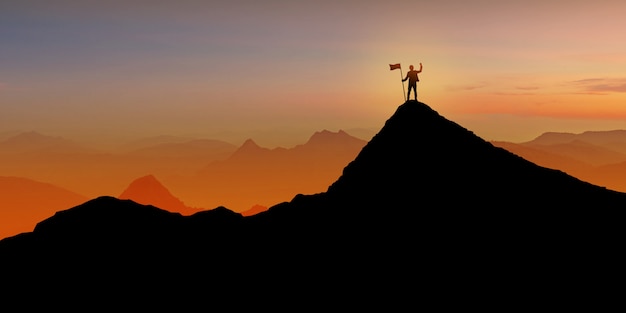 Sometimes we all need a motivation boost, whether you are an entrepreneur trying to make it work, a professional trying to climb the next step on ladder, An athlete focused on breaking records or maybe you are still searching for your calling.
Motivation fades over time so it's important to keep topped up. Like Zig Ziglar says, 'Some people say that motivation doesn't last, but neither does staying clean, that's why we bath regularly'.
I have put together 52 of the best motivational success quotes for you - that's 1 for each week of the next year!
Take one, print it out and read it every day for a week, then come back and get a new one for the next week, that way you will keep your motivation peaked.


Here Are Our Collection Of The Best How To Be Successful Quotes
I can't give you a sure-fire formula for success, but I can give you a formula for failure: try to please everybody all the time - Herbert Bayard Swope
Success is not final, failure is not fatal: it is the courage to continue that counts - Winston S. Churchill
Try not to become a man of success. Rather become a man of value - Albert Einstein
It is better to fail in originality than to succeed in imitation - Herman Melville
Failure is the condiment that gives success its flavor - Truman Capote
Have no fear of perfection - you'll never reach it - Salvador Dali
Success is stumbling from failure to failure with no loss of enthusiasm - Winston S. Churchill
The way to get started is to quit talking and begin doing - Walt Disney
All you need in this life is ignorance and confidence; then success is sure - Mark Twain
It is hard to fail, but it is worse never to have tried to succeed ― Theodore Roosevelt
Rich people have small TVs and big libraries, and poor people have small libraries and big TVs - Zig Ziglar
The best time to plant a tree was 20 years ago. The second best time is now – Chinese Proverb
Success is getting what you want.. Happiness is wanting what you get - ― Dale Carnegie
Don't mistake activity with achievement ― John Wooden
Winners are not afraid of losing. But losers are. Failure is part of the process of success. People who avoid failure also avoid success ― Robert T. Kiyosaki
Don't be afraid to give up the good to go for the great – John D. Rockefeller
The secret of getting ahead is getting started – Mark Twain
If I cannot do great things, I can do small things in a great way ― Martin Luther King Jr.
A quitter never wins, and a winner never quits - Napoleon Hill
It is in your moments of decision that your destiny is shaped ― Anthony Robbins
The road to success is dotted with many tempting parking spaces ― Will Rogers
The whole secret of a successful life is to find out what is one's destiny to do, and then do it ― Henry Ford
Some people want it to happen, some wish it would happen, others make it happen – Michael Jordan
Everything you can imagine is real― Pablo Picasso
If opportunity doesn't knock, build a door – Kurt Cobain
Hustle in silence and let your success make the noise – Unknown
Go as far as you can see and you will see further ― Zig Ziglar
The secret of success in life is for a man to be ready for his opportunity when it comes ― Benjamin Disraeli
Never stop doing your best just because someone doesn't give you credit – Kamari aka Lyrikal
If you believe it'll work out, you'll see opportunities. If you don't believe it'll work out, you'll see obstacles – Wayne Dyer
Dreams don't work unless you do – John C. Maxwell
Never give up on a dream just because of the time it will take to accomplish it. The time will pass anyway – Earl Nightingale
We are what we repeatedly do. Excellence, then, is not an act, but a habit." – Aristotle
The road to success is always under construction - Steve Maraboli
The difference between Success and failure is not giving up ― Steven Redhead
Success can be defined in many ways but failure in only one ... quitting! ― Gerard de Marigny
Do one thing every day that scares you ― Eleanor Roosevelt
Unsuccessful people make their decisions based on their current situations. Successful people make their decisions based on where they want to be – Benjamin Hardy
You become what you think about ― Napoleon Hill
In the middle of every difficulty lies opportunity – Albert Einstein
One day or day one. You decide – Unknown
First I dream my painting, then I paint my dream - Vincent Van Gough
A person who makes few mistakes makes little progress ― Bryant McGill
Even if you are on the right track, but just sit there, you will still get run over ― Will Rogers
Apply yourself. Get all the education you can, but then...do something. Don't just stand there, make it happen ― Lee Iacocca
Don't limit your challenges. Challenge your limits – Unknown
Wherever you go, go with all your heart – Confucius
Go the extra mile. It's never crowded there – Dr. Wayne D. Dyer
Whatever you are, be a good one ― Abraham Lincoln
Everything comes to him who hustles while he waits ― Thomas Edison
Actually, I'm an overnight success. But it took twenty years ― Monty Hall
No one is to blame for your future situation but yourself. If you want to be successful, then become Successful ― Jaymin Shah
Which one do you think is best?
Learn How To Be Successful With The Right Habits
Why not take the next step in your own JOURNEY TO SUCCESS and download our
FREE 5 Rules For Success Guide
to find out what else you should be doing if you want to achieve success in your life.